BYU Ranked #1 Party School by the Amish
PROVO — BYU has consistently been atop Princeton Review's "Stone Cold Sober" campuses — but at least one group is partying it up in Provo.
Jebadiah Zook, an Amish freshman at BYU, described his first night at BYU: "I was invited to a party where everyone took shots of Red Bull. We stayed up the whole night and danced in a large circle to pop music with the bad words edited out. It was a little crazy, but I loosened up after we played some Catch Phrase."
"My first day I was overwhelmed at how immodestly all the girls dressed here in Provo," explained Rachel Hershberger, another Amish student currently attending BYU. "But my roommates convinced me to try on a t-shirt and basketball shorts. Now, I love the feeling of the sun against my bare arms."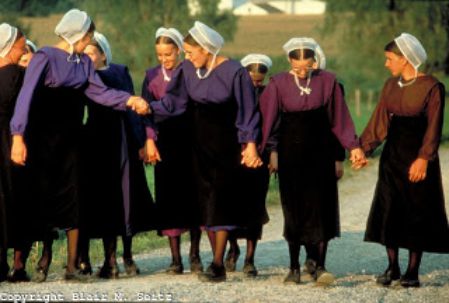 Despite the excitement among Amish youth, more traditional Amish parents worry about how the exposure to BYU's wild party atmosphere could affect their children.
"They have group parties every Monday evening and it is encouraged by their Church." said Zook's mother Rebecca. "I'm appalled."
The stories of the young Amish at BYU have prompted the Discovery Channel to release a new reality TV show based around their experiences. The show airs this Monday and will be titled "Meet the Amish Meeting the Mormons."