BYU's Dan Smith Expected to Go in First Round of NFL Draft
NEW YORK CITY—After another solid season with the Cougars, tight end Dan Smith is expected to go in the first round of this year's NFL draft.
Smith, who played in the annual East/West Collegiate Bowl, is tipped to be a big addition to whatever team decides to draft him.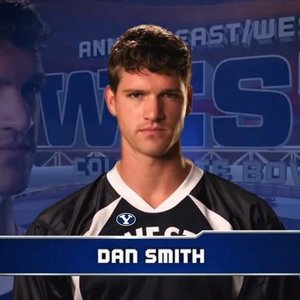 "I know Dan can be a go-to guy on any team," said coach Bronco Mendenhall. "We're excited to see him perform on the big stage."
Smith, a Pleasant Grove native and Elder's quorum secretary, will look to stand out from a stellar draft class which includes future stars such as Ibrahim Moizoos, J'Dinkalage Moorgoone, Swithvithan L'Goodling-Splatt, and Tyroil Smoochie-Wallace.