BYU Alumni Sue 'The Universe' for Misleading and Deceptive Acts
PROVO — A group of Brigham Young University alumni have formed a class action lawsuit alleging that "The Universe," the BYU newspaper, misled them into thinking that it contained everything they needed to know about the universe.
"When we graduated and left BYU, we felt betrayed," said one member of the class action. "There is a lot more to the universe than just what is in 'The Universe' — and surprisingly enough, it isn't all bad — some of it is of good report and even praiseworthy."
The group seeks treble damages as a result of their detrimental reliance upon "The Universe" and its claims. These damages will compensate the alumni for their naiveté, awkward social situations, emotional distress and fundamental misunderstanding of basic astrophysics upon discovering that the state of the world and the composition of the universe was far more complex than they were led to believe.
"We need to send a message to 'The Universe,'" said the attorney representing the alumni. "This class action is for the benefit of all Cougars — the current student at BYU, lost in a sea of misinformation or the lonely and subjugated astrophysics major, who everyday is misled into sole reliance upon a source that claims to be 'The Universe.'"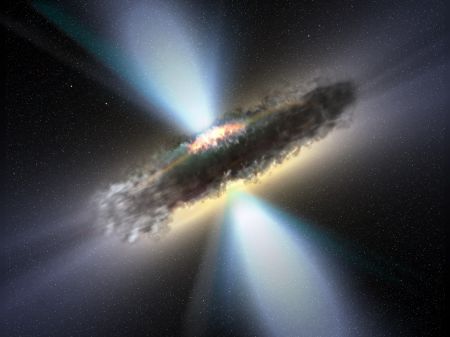 The attorney continued, "But I ask thee: Where is the universal news and comment? Yea, where is even a passing discussion of dark matter, multiverse theory, the space time continuum or even how to fix a hyperdrive? Behold I say unto you, woe be unto the blind guides who send people into the world, yet remain inside the bubble."
"What was especially shocking to me," said D. Guiser, another class action participant, "is when I left BYU and the lame-stream liberal deceivers asked me what I read. I proudly said, 'The Universe,' and in response they looked at me from the balcony of their great and spacious building like I was, well, from another planet.  I wish I had been more prepared for that kind of 'gotcha-questioning.' Come to think of it, I didn't even know that Pluto was no longer a planet … or is it a planet?  I still have no freakin' idea. At the very least, that should have been included in 'The Universe.'"
"The Universe" provided the following statement in response to the suit: "'We strive to inform a diverse and unique student body about the news of the day and information about the relevant universe. Any worthy BYU student won't want to look outside the four walls of our publication because it contains everything in the universe that they should want to know about. We exhort the truly faithful alumni to maintain 'The Universe' as their sole source of news after graduation. For the less faithful alumni that go forth and serve outside our state borders, we have provided our online portal 'The Digital Universe.' 'The Universe,' together with 'The Digital Universe,' contain all of the universe that really matters."