President Monson Invites Dissenters to His House to Prove He's Actually a Way Chill Dude
SALT LAKE CITY — In response to the handful of people who shouted "opposed" this past weekend and must just not know what the prophet is really like, President Thomas S. Monson invited the dissenters to his Salt Lake City home to show them what a cool guy he really is.
Monson admitted, "It is really super important that everyone likes me. I'll bend over backwards to win opposing votes. It's been said that you can't make friends with everyone, but that person never tasted the Monson family's famous Adam-ondi-Omelettes served on golden plates."
The itinerary for the evening included activities such as a giant bouncy castle, scripture mastery trivia games, Wii bowling, and Mormon Tabernacle Choir karaoke.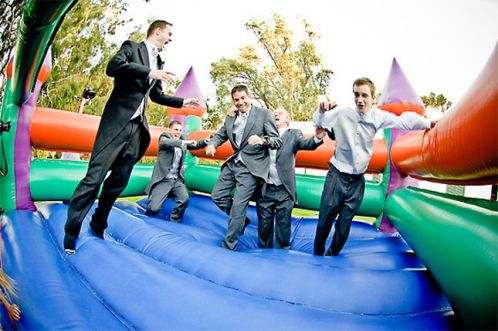 When asked about the party, one attendee said, "It was actually pretty fun, but it got awkward when Monson persistently asked which General Authority is our favorite and repeatedly tried to convince us he was 'totally way cooler than Dieter.' I mean, President Monson may have a bouncy castle, but President Uchtdorf has that classy German accent."
"Before we left, Monson asked us if we thought the party was a smashing success and to signify by the raise of the right hand. He didn't even ask if there were any opposed because seriously it was a pretty chill party."