NCAA Begins Investigation of BYU After Athletes Given Copies of the Book of Mormon
PROVO, UT—The Provo bubble might be popped if the NCAA decides to pursue sanctions on BYU for illicit gift giving that included free Sunday meals at Grandma's house, rides to the grocery store, and copies of the Book of Mormon.
Current reports only implicate the football program, but further investigations revealed a much deeper NCAA probe. College sport's governing body is looking into what it sees as a "clear pattern of preferential treatment and illicit gift-giving," gifts that include brand new CTR rings and free grocery-run rides to Wal-Mart.
The BunYion also found that at least four non-LDS athletes, all top recruits for programs like men's field hockey and women's sumo wrestling, were, against NCAA rules, given copies of the Book of Mormon. Said one athletic department employee under investigation, "That potential top player for our women's kickball team was a four-star recruit who came all of the way from Reno, and I knew that offering my simple testimony taped inside that copy of the Book of Mormon was entering a terrible gray area in NCAA governance."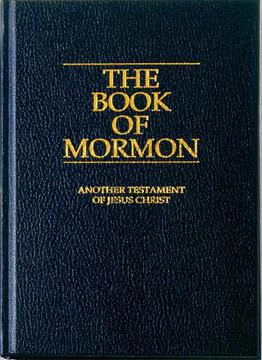 Copies of the Book of Mormon are not the only illicit means that the NCAA alleges have been used to entice top athletes to commit to BYU. In interviews with students in and out of athletics, the NCAA has found evidence of "having the racquetball team over for Sunday dinner" as well several students colluding to provide the best "pieces of sacrament bread to members of both the university's dodgeball and wiffle ball teams."
In an exclusive interview with BYU Director of Athletics Tom Holmoe, Holmoe told The BunYion, "we have to take full responsibility for any breach of NCAA policy that may have occurred, and I'm insisting on complete openness with NCAA investigators across campus."
Holmoe continued, "if we did something wrong, we want to make it right. We know that we are held to a higher standard, so if one of our capture the flag recruits was smiled at more than the NCAA allows, we will take responsibility for that violation, since here at BYU, that violation is just as serious as the new cars, phony summer jobs, tens of thousands of dollars in under-the-table payments, free shoes, alcohol, drugs, and prostitutes that are given to football and basketball players at schools like the University of Utah."