LDS Church Happily Announces that David Archuleta's Mission Accomplished Way More than Yours
SALT LAKE CITY — Following the recent media coverage between sessions of General Conference, the LDS Church issued a press release saying David Archuleta's mission was, in fact, way more valuable than yours.
"In his two years, Elder Archuleta accomplished more than any other missionary in the field, and definitely more than you did," said Missionary Department spokesman Tanner Hale. "He represented the church well and brought more validity to our name than everybody else combined. We are very proud of David."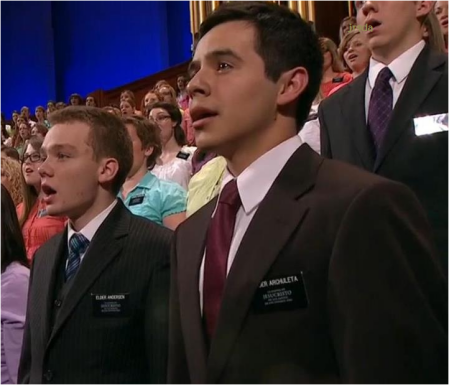 LDS researchers have corroborated the announcement with their latest research. "Because David Archuleta is a pop sensation and competed in American Idol, nobody else even came close in comparison," lead researcher Dwayne Johnson said. "We have concluded that his beautiful hair alone accomplished more than you did."
Johnson continued, "In his twenty-four months of service, Elder Archuleta baptized hundreds, nay, thousands of adoring women as well as, perhaps worryingly, men. His parents report that he wore through no fewer than six sets of baptismal clothing. This happened because, well, who wants to be baptized by somebody that isn't David Archuleta?"
Hoping to extend the success of Elder Archuleta, church headquarters has announced that beginning in the fall of 2014, LDS Distribution Services will be selling replica Elder Archuleta  name badges. You can follow this link to pre-order your very own!