Starbucks Opens in Provo Amid Protests
PROVO — Protesters braved 14 degree weather to share their discontent with the opening of a Starbucks* in Provo, Utah. Led by a Amy Sanderson, President of STOC (Students that Oppose Caffeine), protesters held signs up with pictures of yellow-stained teeth.
"I am appalled that we would allow a shop in Provo that has spent its entire existence creating addictions," says Sanderson, a junior at BYU. "There is no reason we need a drug-laced drink shop in Provo."
Another protester, Jacob Nelson, illustrated the problem with allowing a new Starbucks. "Listen, I love hot chocolate, but they make it right next to the coffee. How can I be sure a few coffee beans aren't slipping into my hot chocolate?"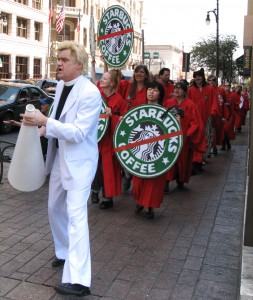 Despite the protests, Starbucks looks like it will become a popular destination for BYU students. Thirty students, predominately English majors from Seattle and Portland, camped outside the shop the night before its opening.
One camper defended the opening of the Starbucks, saying, "I like the feeling of elitism I have while having a hot chocolate at Starbucks. It's important to me to have a sense of superiority over local Utah students."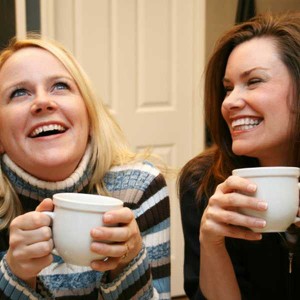 Starbucks has tried hard to reach out to the BYU community, and even showed up to a local YSA activity with free hot chocolate. Students at the activity admitted feeling uncomfortable, but loosened up quickly after the bishop took a drink.
Starbucks has attempted to open a Provo shop for years, but was consistently rebuffed by the local city council. In 2012, after Mitt Romney was spotted at the Orem Starbucks, Provo city council immediately approved the Starbucks bid for a building.
*Starbucks doesn't support the BunYion either.