West Valley Youth Discovers Sacred Ark in Attic
West Valley City – It seemed a little bit too movie-like.
Stephen Tisdale was astonished when his lifelong friend, Ben Norton, touched what appeared to be a fancy, old trunk and turned into a pile of ash.
The two boys were playing a round of General Authority playing cards in the attic of Tisdale's house, believing that playing in the attic was the "most celestial spot", as it is the highest room in the house. During a fit of righteous indignation, a "Holy Writ" James E. Talmage card was flung behind a supposedly antique relic. When Norton moved the gold-laden trunk to retrieve the precious card, he first appeared to simply vanish.
Tisdale, age 13, thought that Norton, age 12, simply hid behind the antique ark to spook him. He searched to find his lost friend but only found a large pile of ash.
"I was scared and didn't know what to do, so I went down to find my Boy Scout handbook," Tisdale said. "I tried to revive him the best I could but he was just a pile of ash."
Tisdale's mother Allysen said they had bought the relic at an auction for old Hollywood movie props while visiting family in the Los Angeles area. It was even signed by Stephen Spielberg which drove the item into the expensive range. She wouldn't reveal how much was paid for the piece as she is awaiting the appraisal of the Ark so she can pay her full tithe after selling it.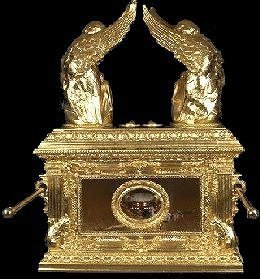 Johnson said, "We're holding Tisdale in juvenile detention while we sort things out. We are also handling the evidence with extreme caution. We don't want a crime scene investigator falling victim to involuntary cremation if Tisdale's story turns out to be true."
When asked why her son didn't fall victim to the same fate as Norton, Tisdale's mother replied, "He must be a Levite. He hasn't gotten his patriarchal blessing yet; we're waiting until bail is set."
West Valley Police Chief Derrick Johnson said that this is the most plausible "my-friend-just-turned-into-a-pile-of-ash-because-he-touched-the-Ark-of-the-Covenant" death the department has seen.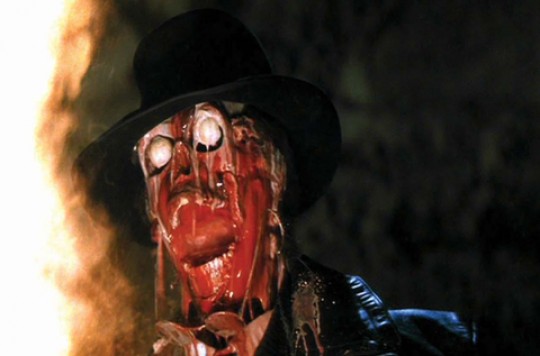 The community has rallied together with this historic find and the loss of one of its members. Instead of a candle-light vigil, neighbors have announced a block party movie night. The feature film will be, you guessed it, Raiders of the Lost Ark. Norton's sister Jessica said, "I'll never watch that movie the same way again."