General Authority Trading Cards Unveiled
SALT LAKE CITY- The first of many have finally arrived.
In collaboration with the LDS Church and Wizards of the Coast, creators of the Pokémon Trading Card Game and Magic: The Gathering, Deseret Book welcomed LDS General Authority Trading Cards with a special grand opening celebration Wednesday in the City Creek Mall.
"We are very excited to release the starter pack of 150 cards and additional booster packs for the General Authority Trading Card Game," said Deseret Book general manager Misty Ashton. "We hope that this will allow us to start on our next project: 'The Singles Ward' Board game.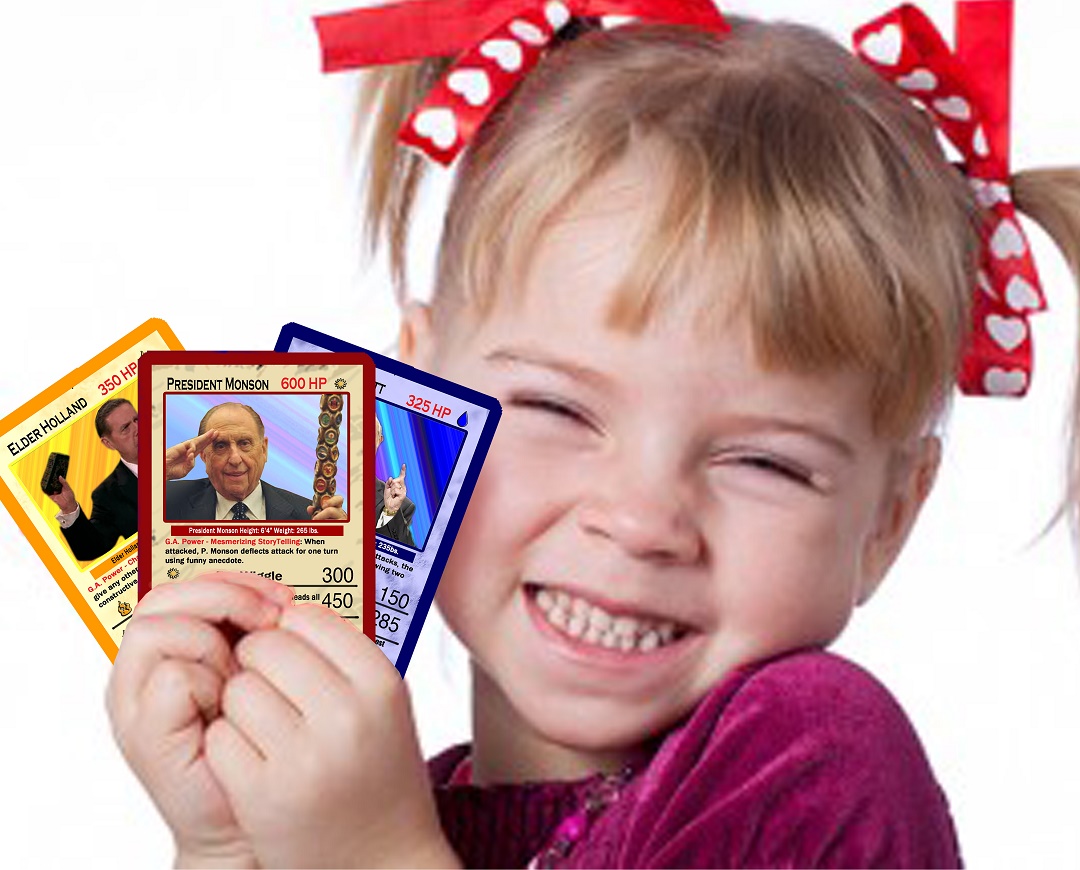 Cards will consist of General Authorities of the LDS Church from both past and present. Certain general authorities will have multiple card types loosely based on talks given during general conference or books they have authored.
Shoppers at Deseret Book, especially younger ones, seemed excited with the new release.  Nephi resident Moroni Christianson was especially excited about one card in particular.
"I can't wait to get the limited edition holographic righteous indignation Jeffrey R. Holland card."
"Finally, something besides basketball on P-day," said Elder Michael Dodsen, currently serving in the Salt Lake City, Utah Mission. He, along with many other missionaries, feels that the game will breathe new life into missionaries tired of writing letters and emails or playing sports on preparation day.
Others seemed dismayed that the LDS Church would advertise face cards.
"I just can't believe it," ranted one overprotective mother of 11 children, "Bruce R. McConkie said that face cards were evil and everything he said was true. My kids won't be having any of it."
Regardless of personal opinion, the trading cards are sure to generate continued buzz as more are released through 2013.