Sex is "Really Nice," Reports Married Friend
PROVO, UT — Upon seeing his buddies for the first time since his wedding two months ago, Steve Ferguson reported that sex is "really nice" after being timidly asked about it by his less-experienced friends.
"He wanted to talk about it without getting into specifics, so his vague and meaningless response made a lot of sense," said one of the friends, who wished to remain nameless. "I just have so many questions about performance and some of the… mechanics of things but I'm not really willing to ask. And I can't Google it, because, you know, filters."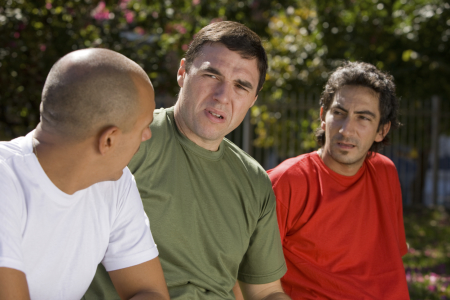 "You could tell that Steve was pleased with himself for having sex but refused to give any details," said another friend who also wished to remain nameless. "He just smugly grinned for a while after saying, "real nice" as though he was now on some higher sexual plane that we couldn't possibly understand."
Steve's wife Michaela was unavailable for comment but reports suggest she was not pleased that her husband spoke pseudo-candidly about their intimacy with his virgin friends while playing Mario Kart.