Church to Build Theme Park to Accelerate Missionary Work
SALT LAKE CITY—News outlets have recently announced that The Church of Jesus Christ of Latter-day Saints is now the largest land owner in the state of Florida, owning 2% of the state's total land area. While many speculated the church would use the land for farming, Enoch Pratt, a church representative, confirmed that, in fact, they plan to build the largest amusement park in America.
Pratt said that "no unhallowed hand, especially that of a struggling economy, can stop missionary work from going forth. We thought an amusement park would show the world that we are no different from them. We do, in fact, use electricity and we also like to have fun occasionally. We hope this project will increase interest in the church for generations to come."
The new amusement park will include the fastest roller coaster on earth, Hie to Kolob, which will take riders from 0 to 100 miles per hour in "the twinkling of an eye." The park will also include an amphitheater with a capacity of 21,000 spectators that will feature presentations by the Mormon Tabernacle Choir, as well as Broadway musicals such as Wicked and The Book of Mormon Musical, an LDS favorite.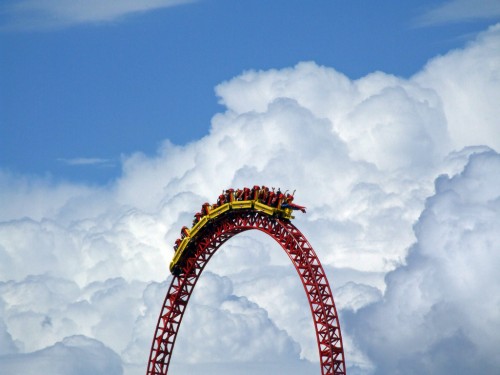 "I am so happy to see the church is advancing in unbelievable ways," said Mia Maid, a Mormon girl, "I never thought I could spread the Gospel and have fun!" Maid is most excited about the mini golf course that will feature temples from all over the world. "They even have a life-size replica of Jerusalem in the ride Escape from Laban. I can't wait to bring all my friends!"
Pratt also indicated that the park will offer discounts to families of twelve or more, in addition to those who have completed 100% of their home-teaching for a year. He says, "This project will help the work in so many ways. If a testimony of The Book of Mormon or Joseph Smith can't get them to believe in the Church, then we hope this two billion dollar amusement park will."